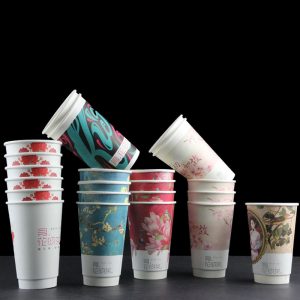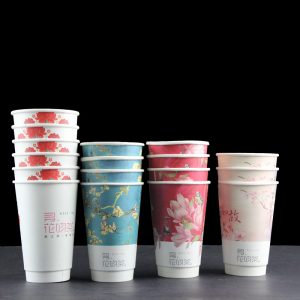 Product parameters
Capacity: 200ml / 500ml / 600ml
Material: Paper
Use: hot drink cup
Process: thermal transfer, silk screen, etc.
Features
Made of food-grade raw wood pulp paper, environmental protection and safety, can be in direct contact with hot drinks, good heat resistance. The coating on the inner wall is waterproof and oil-proof, which can effectively prevent leakage. The mouth is round and full, smooth without burrs. Advanced printing and dyeing technology, environmentally friendly ink, clear pattern and easy to fade.